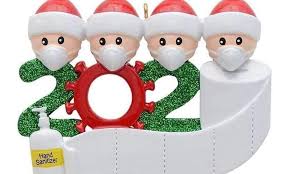 Christmas Eve 2020: Currently we have 3 services which will each be capped at 30 people so if you were hoping to come to Riverside on Christmas you'll need to sign up on Eventbrite (EagleRiverside.eventbrite.com).

This year Chrsitmas Eve at Riverside will look a lot different than it has in years past. Ordinarily this is the buisiest service/services of the year but this year each service will be capped at 30 people. Why 30 people? Becuase it's about the most people we can fit in the building and still be safely distanced.
We are going to get you in and out much quicker than normal as well with each service lasting only 30 minutes. What are we going to cut? Pastor Ed's message (I know... you're all VERY disappointed, aren't you?). We will sing through the Christmas story, take communion together and then finish up with a candlelit singing of Silent Night.

IF YOU PLAN ON COMING (sorry to shout but I'm almost a boomer and I wanted to make sure you read this next part) please sign up on Eventbrite before you come. We're going to be pretty careful about making sure we don't have too many people in the building to safely distance and we don't want to turn anyone away at the door.

Also remember that masks are mandated under the Municipality of Anchorage's emergency order- everyone must wear a mask (unless they are physically unable to wear one in which case they must wear a face shield). We have some really nice masks to share with you if you don't have one when you arrive.
Thanks for your understanding and patience as we try to navigate this covid laden minefield. Which reminds me of one more thing to mention- I know all of us have very strong opinions about the Covid virus and the city's/state's/nation's responses to it. Please keep your opinions about these things to yourself when at church. We are a politics free zone and right now there's nothing more political that Covid.
We look at God's recipe/process/plan for overwhelming worry in our lives.
No Guilt Trips
No Pressure Tactics
No Politics

Just Jesus
(but we think that's more than enough)