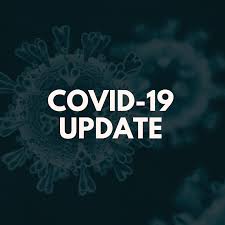 Hey Riverside, we've got some changes going on at Riverside these days so I wanted to give an update on what's happening.
Currently we have kid's programs open up on a limited basis at both Sunday morning services but for now no Saturday night kid's programs. We are asking that you sign your kids up if you're planning on bringing them since we have a limited number that we can take at the moment. You can read all about how we're proceeding with the kid's classes by following this link (https://www.signupgenius.com/go/70a0c45aca628aafc1-riverside1).

If you'd prefer not to fill out a contact form when you get to Riverside you can sign up through Eventbrite and skip that step and walk right into the sanctuary when you arrive.
We are still under the muni Covid restrictions so masks are still a thing unfortunately. The kitchen is also still closed so if you want coffee or a snack for now it's bring your own.
We will have the windows opened to allow the flow of fresh air so bring a jacket because it can get cold.
Please do your best to social distance. The CDC recently changed their social distancing guidelines from 6 feet to 3 feet in learning type situations (which I figure is pretty much what we've got at Riverside) so it should be easier than ever to successfully socially distance according to the CDC's guidelines.
These are tentative steps forward but we are still pretty excited about them. If you have any questions please let me know.
Jesus is awesome!
Pastor Ed
We look at God's recipe/process/plan for overwhelming worry in our lives.
No Guilt Trips
No Pressure Tactics
No Politics

Just Jesus
(but we think that's more than enough)