No Guilt Trips
No Pressure Tactics
No Politics

Just Jesus
(but we think that's more than enough)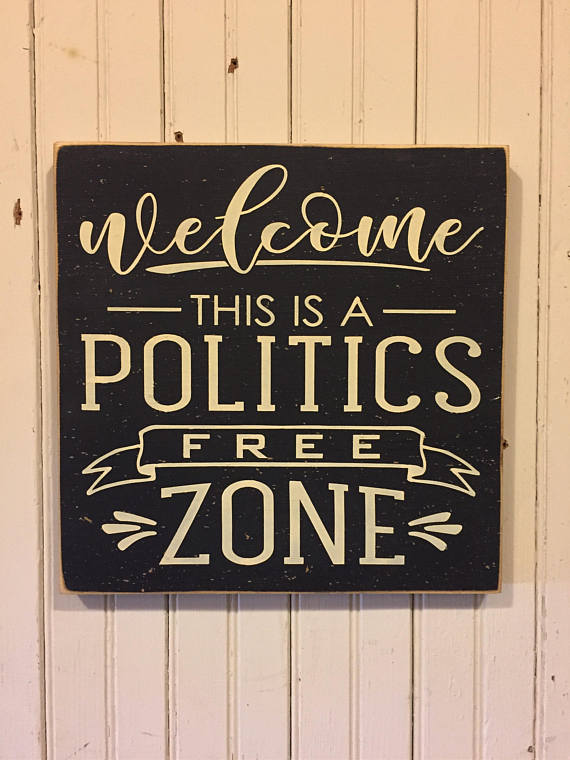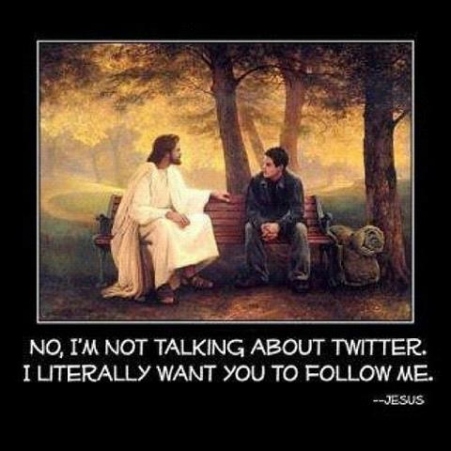 Faith
In Matters Of Faith- Unity:
As far as we can tell there is only one thing that you can't be wrong about and still be a Christian– and that's Jesus. So our "Matters Of Faith" in which we have unity at Riverside revolve around Him.
Always keep yourselves united in the Holy Spirit, and bind yourselves together with peace. We are all one body, we have the same Spirit, and we have all been called to the same glorious future. There is only one Lord, one faith, one baptism, and there is only one God and Father.
Ephesians 4:3-6 (NLT)

I passed on to you what was most important- that Christ died for our sins, just as the Scriptures said. He was buried, and he was raised from the dead on the third day, as the Scriptures said.
1 Corinthians 15:3-4 (NLT)

Jesus answered, "I am the way, and the truth, and the life. The only way to the Father is through me."
John 14:6 (NLT)

Sometimes someone will ask, "why? Why does Jesus have to be the ONLY way to the Father as He says in John 14:6?" Obviously that question has dominated much of the last 2,000 years and it would take more than a few lines to deal with that question so let's just say this one thing about that-

Nobody else has come for you. He's the only One.

Jesus wasn't intending to be mean or narrow or condemning when He made this claim- He was simply stating the truth. Nobody else could live the life we should have lived (but didn't) and died the death we were destined to die (without His intervention) so that we could share in the reward that belongs rightly only to Him. I know that's an extremely simple answer but without an series of essays we can't do justice to this question.
Liberty
In Matters Of Opinion- Liberty:
The Church at Rome had some pretty big disagreements! Paul's solution was to get over it and stop fighting about stuff that wasn't central! Focus on Jesus, he said, and the rest will take care of itself. If we love, accept and forgive (as Jesus did) we can create a church that God will be proud of.
Accept into your group someone who is weak in faith, and do not argue about opinions… Who are you to condemn God's servants? They are responsible to the Lord, so let him tell them whether they are right or wrong... each of us will have to answer to God... So whatever you believe about these things keep between yourself and God.
Romans 14 (NCV)

So accept each other just as Christ has accepted you; then God will be glorified. Romans 15:7 (NLT)
I imagine you're thinking at this point- "but what about influence? Aren't I supposed to stand up for the truth and impact the people and the world around me?"

Yes. But you and I will never change anyone by pointing out how bad they are. But if we love, accept and forgive them in spite of differences we many have then we position ourselves to be able to make a difference in their lives in more ways than one.

This isn't an easy line to find or to walk. It's scary and frustrating and confusing but it's also beautiful and miraculous and amazing and then it's scary and confusing and frustrating again and then it's beautiful and miraculous and amazing again and then...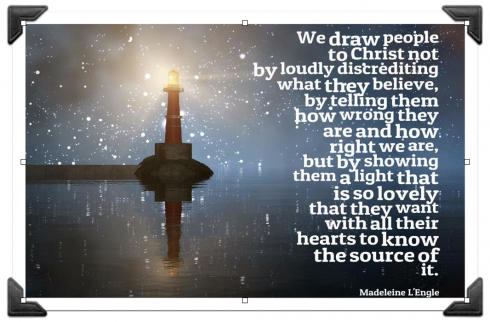 Love
In All Things- Love:
There were some guys in Jesus' day who always had to be right, and always thought they were. They were called Pharisees. They were also about the only people Jesus ever got truly fed up with because they were more concerned with the right answers than they were with people. We remind ourselves constantly not to make the same mistake by loving others like Jesus did.
If I had the gift of prophecy, and if I knew all the mysteries of the future and knew everything about everything, but didn't love others, what good would I be? …Let love be your highest goal. 1 Corinthians 13:2 & 14:1
I command you to love each other in the same way that I love you. And here is how to measure it- the greatest love is shown when people lay down their lives for their friends. John 15:12-13
Look- we know we're going to make a TON of mistakes as we attempt to navigate being a community that attempts to pattern itself after the teachings of Jesus. And so knowing that when we're not exactly sure what the right move is we will always decide to err on the side of love, mercy and grace. Does that mean we will sometimes make mistakes that make us look foolish? Yes. But on the day we stand before Jesus we would rather have Him ask us why we were more merciful than we should have been rather than why we were more condemning than we should have been.