Riverside Covid-19 Updates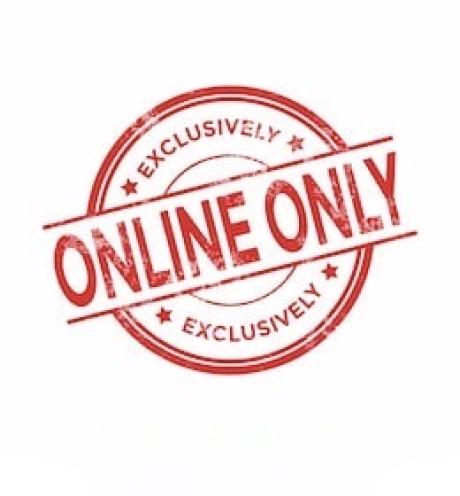 March 20, 2020 11:15 AM
Hey Riverside- this weekend we begin our "online only" weekend services schedule in order to comply with the no-groups-over-10 rule.
We'll be streaming from Riverside with only essential personnel (that sounds so official- me and the worship team) so stay home, stay safe and when you tune in let us know you're there so we can say hello.
If you haven't done it already you might want to gather the supplies you need to take communion with us. Traditionally grape juice (or wine) and unleavened bread (without yeast). For the unleavened bread you can use matzoh crackers or even pretzels (we once had to do communion with those little goldfish pretzels which was strange but delightful because it reminded me of Jesus feeding the 5,000 but I digress).
And if you don't have juice, wine or unleavened bread/pretzels then make due with whatever you can find that best represents those things. I would have been fired from most churches for even suggesting such a thing but there is precedent in the Bible for the people of God wanting to worship Him but not having everything in place to worship Him exactly as prescribed and so what did they do? They made due the best they could. I'll be publishing a reflection on that story in coming days.
As always please keep praying for Riverside and for our entire world as we try to navigate this new reality we find ourselves in.
God bless. Fear not. Do this in remembrance of me (Jesus- not Ed ;0) and never forget- Jesus is awesome!
Pastor Ed
_____________________________________________________________________________________________________________
March 13, 2020 2:00 PM
We have been talking to health professionals to get their best thinking in this situation so that we can make the wisest decisions possible regarding gathering together during this time or going to online church only. At the time this was posted there has only been one case of Covid-19 substantiated in Alaska and health officials believe they caught it before it could be spread to others. Obviously there's no telling if there are undocumented cases already here but for now we're going to try to walk a line between caution and panic so that those of us that call Riverside home will have a place to gather and find comfort.
Here are the highlights of the lengthy post to follow:
1. Church is on for this weekend (March 14/15, 2020)
2. No kids classes at any of the services.
3. Please stay home and watch online if you are sick, have been in contact with someone who's sick or if you're worried you might get sick (part of the more vulnerable demographic).
4. No handshakes or hugs at church until this passes.
5. The kitchen will remain open this weekend (this means donuts and coffee) but please sanitize your hands before entering the kitchen and help your kids to do the same.
6. Stay tuned because this is a fluid situation and things can and do change quickly.
For clarification of the highlights read on.
We'll have all three regularly scheduled gatherings but there will be some more changes as we attempt to understand and deal with this present reality.
1. We will be eliminating our kids classes at least for now. Kids will be welcome but will be in the auditorium with their parents rather than going to their own classes. Why? Mainly because the Alaska State Health department has requested that organizations not gather kids from different schools together. The hope is that if an outbreak comes to Alaska they will be able to trace its source to a particular school but if we're mixing kids from all kinds of different schools together that will make tracing the source much more difficult (and we'd just as soon that Riverside wasn't ground zero for the outbreak ;0) I know that if kids come to church with their parents they will be mixed together to a degree but not to the degree that sticking them in a small classroom with toys that they all touch and surfaces they all touch. Obviously this was a difficult choice for a church like Riverside that LOVES kids but as I said, we are attempting to walk a very thin line between panic and caution and this seemed like the most prudent way forward.
2. Communion will be served quite differently. Rather than passing a plate stations will be set up around the sanctuary where folks can pick up the cups containing the bread and the juice. If you would rather not take communion that is your decision and nobody will think less of you but for those who take deep comfort in communion we want to make it available.
3. PLEASE: If you are currently sick or in one of the more sensitive groups please stay home. If you have someone at home who is sick please stay home. One of the reasons many churches are closing their doors and going online only is due to an abundance of caution over their more vulnerable populations. Many of those most vulnerable are the very ones that feel an obligation to show up at church any time the doors are opened. We pray that you will all care for yourselves and not take unneeded risks with your health. I would add that if you have someone at home that is high risk that you consider staying home so you don't bring something back with you without realizing it and put that person in danger.
4. We will continue with the no handshakes or high fives and continue to employ the waves, finger guns and smiles that we went with last weekend.
5. Wash your hands. Wash your hands. Wash your hands.
6. We are going to keep the kitchen opened for at least this weekend but please recognize that's one of the hotspots for potentially passing on bugs. We will have signs up and hand sanitizer stations at both entrances asking for everyone to please sanitize their hands before touching anything in the kitchen to help prevent spreading any bugs around the kitchen area.
I know this may seem like much ado about nothing for some of you. If you've been on Facebook you know our nation is split on the seriousness of this virus. As I said earlier, we don't want to give in to panic but we also don't want to needlessly spread a sickness that we still don't know that much about. As one of my friends put it to me- "Alaska may have a chance to dodge the bullet and we should all do our part."
So what can we do as a church in response to this situation? A few suggestions:
1. Fear not! One of most repeated commands in the Bible is simply, "fear not!" That doesn't mean we shouldn't be careful and cautious but it does mean that our heritage handed down to us throughout the history of faith is one of courage, strength and power. So do not give in to panic or fear.
2. Love your neighbor as you love yourself. It's part 2 of the greatest commands. What does it mean in this situation? We're all still figuring that out, aren't we? For one thing, if you're not one of those who might be most impacted by contacting the virus do your best to keep the spread of the virus down. The phrase "flatten the curve" is being used all over social media and is a big part of what it means to love your neighbor who desperately needs to stay virus free. Compassion is free no matter what you think of this virus scare. Please ask yourself, "what would Jesus do?" BEFORE you post or comment.
3. Share your abundance. Just as "fear not" is one of the most repeated commands in the Bible there is another theme that is repeated over and over to a church in crisis- they're called the "one anothers". Share with one another, bear with one another, care for one another. The point is, if you've got extra of something share the wealth. If this proves to be something that lasts for weeks or months there will be a lot of need in our community. We will look for ways at Riverside for folks to express needs and put them together with people who have more than they need.
4. Pray. Never stop praying. Prayer is powerful and God is in control even when it doesn't seem like it.
As always we will be live-streaming our services through Facebook. The church is in a unique position in history where we can continue to gather even if we're stuck at home.
And please pray for wisdom and guidance for the leadership of Riverside as we attempt to navigate this brand new territory and pray for understanding and patience for all of us moving forward. Riverside is an incredibly flexible group of people and I know God will guide us as we move forward and do our best to figure out what it means to be the church in this trying and confusing time.
Fear not. Love your neighbor. Take care of yourself. Wash your hands. Jesus is awesome!